Winter and chocolate just go together perfectly, and there's no better way to eat psilocybin magic mushrooms than infused in chocolate, because they usually give you more powerful visuals and a shorter experience that comes on quickly and rides out faster as well. For more about the positive effects of microdosing click here.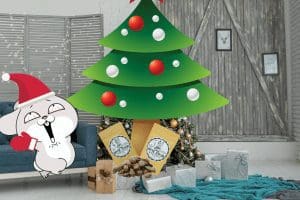 Mystical Creations actually takes Shroom Chocolates a step further by infusing marshmallows with magic mushrooms, and then covers those marshmallows in infused chocolate. It's an incredibly niche process that nobody else is doing with this level of finesse, but before we get into that let's first inform you of what you should be doing AFTER you've ingested some Unicorn Poops or Unicorn Cloud 9s (with your friends of course).
Fun FREE Things To Do While Trippin' On Shrooms In Kitchener Waterloo
Santa's Magic al Christmas Adventure – Waterloo Central Railway.
It's Christmas on shrooms! Who doesn't want a t get a Family/friends Photo With Santana – I mean Santa, sing festive Songs, hear Christmas Stories, and don't forget the amazing experience of Christmas lights all while on your shroom adventure. Santa will be there for "nightime trips", and maybe he's on shrooms too! He sure is jolly…
Thursdays, Fridays, Saturdays, and Sundays at 5:30 p.m., 7 p.m. and 8:30 p.m.
Gift Of Lights – drive-thru at Bingemans
Do you like lights, costumes, elves, bright colours and tasty snacks? Christmas on mushrooms will make you feel like a kid again. Plus is there anything better than a colourful twinkly night display on shrooms? We think not.
Open daily from Nov 26 – Jan 9th
Christkindl Market
Get your Christmas shopping done without the stress! Float around on a cloud of Unicorn Poops while supporting local artists. As an aside: there's something fascinating about the many artistic mediums humanity has conjured up while likely experimenting under the influence of random psychedelic plants they found. You can microdose on some shrooms and contemplate that while shopping.
Downtown Kitchener from Dec. 2 to Dec. 5.
Feelin' Groovy Musical
Trip out on the Sounds your grandparents used to listen to with Feelin' Groovy, a Simon & Garfunkel Show
Decades of skill and experience in their craft. which is surely going to garner some absolutely trippy results. We'd recommend splitting a bag of Cloud9s with a group of your friends for this one!
December 3rd – to 5th

Christmas Symphony
The Kitchener-Waterloo Symphony has a Christmas event for you! Microdosing mushroom chocolates and going to a giant architectural wonder that was built with acoustics in mind to watch high-budget Christmas musicals sounds pretty freaking hilarious to me. You'll want to sidestep all the normies, but tripping yourself out with both sites and sounds is always fun. December 17th to 19thFor more fun things to do check out the full list here: https://kitchener.ctvnews.ca/check-these-off-your-christmas-list-upcoming-holiday-events-in-waterloo-region-1.5664224
What Shrooms should I take for my Christmas Adventures?
On top of our world class Cloud 9, and Unicorn Poops Shroom edibles, we currently have a mix & match shrooms and bud sale on: sign up to our email list and get 20% off!
Our Cloud 9's are hand-crafted and prepared with only the finest ingredients. From our light and fluffy hand-crafted marshmallows to the rich silky Belgium milk chocolate they're dipped in. Carefully created to give you the perfect treat to complement your mushroom experience. Available in four flavours.
Vanilla:

Our classic hand-crafted Vanilla marshmallows are made with real vanilla beans, whipped light and fluffy then dipped in our silky Belgium milk chocolate, For a classic flavour combination.

Strawberry:

Our Strawberry hand-crafted marshmallows have just the right hint of fresh strawberries. Whipped light and fluffy then dipped in our silky Belgium milk chocolate, For that fresh strawberry chocolate flavour.

Mint:

Our Mint hand-crafted marshmallows are flavoured with hints of fresh mint. Whipped light and fluffy then dipped in our silky Belgium milk chocolate, For the perfect mint chocolate flavour.

Coconut:

Our Toasted coconut hand-crafted marshmallows have the perfect coconut flavour. Whipped light and fluffy then dipped in our silky Belgium milk chocolate and rolled in organic toasted coconut, For the island flavour you only get from chocolate and coconut.
4 chocolates, and 4grams of mushrooms per bag.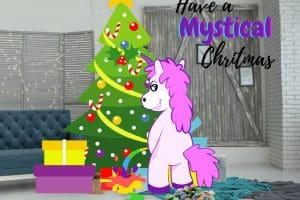 We fire roast our almonds then let them go thru a multi-coloured bath in our silky Belgium chocolate to create a truly magical mushroom experience. Our Unicorn Poop's are perfect for anyone wanting an easy way to micro dose mushrooms at just .50 mg per poop. This makes it easy to control your does or if you want the magic mushroom experience. Just crunch on a bunch, and enjoy the magic mushroom experience.
Three grams of magic mushrooms per package, 150 grams per package.